We are excited to announce we will be performing our 1920 – 2020's Cabaret & Circus Show at St Albans Arena on April 3rd 2020.
This widely anticipated show is an eclectic mix of Electro Swing music with swing and pop music, mashed together in one fantastic celebration of everything twenties.
Get ready to party as you feast your eyes on alluring dancers, aerial performers, acrobatics, musicians and West End singers. Featured performances include a saxophonist, aerial pole artists and breakdancers.
Cabaret & Circus Show
This fun-filled extravaganza will have you dancing in the aisles. You'll marvel as our world class performers take the stage for the ultimate immersive party. The show features a mix of dance, circus and Electro Swing music, where the 1920's meet 2020's.
The Electro Swing project will be performing a century wide mix of classic hits and modern day floorfillers. It will be a night of dancing your way from the 1920's all the way through to modern day.
Our talented performers have shared stages with West Life, Kylie Minogue and Disclosure. Appeared on TV with Mark Ronson, Olly Murs, Little Mix and Muse. And West End credits include Lion King, Cirque Du Soleil, Stomp, Pricilla Queen of the Desert and Strictly Come Dancing.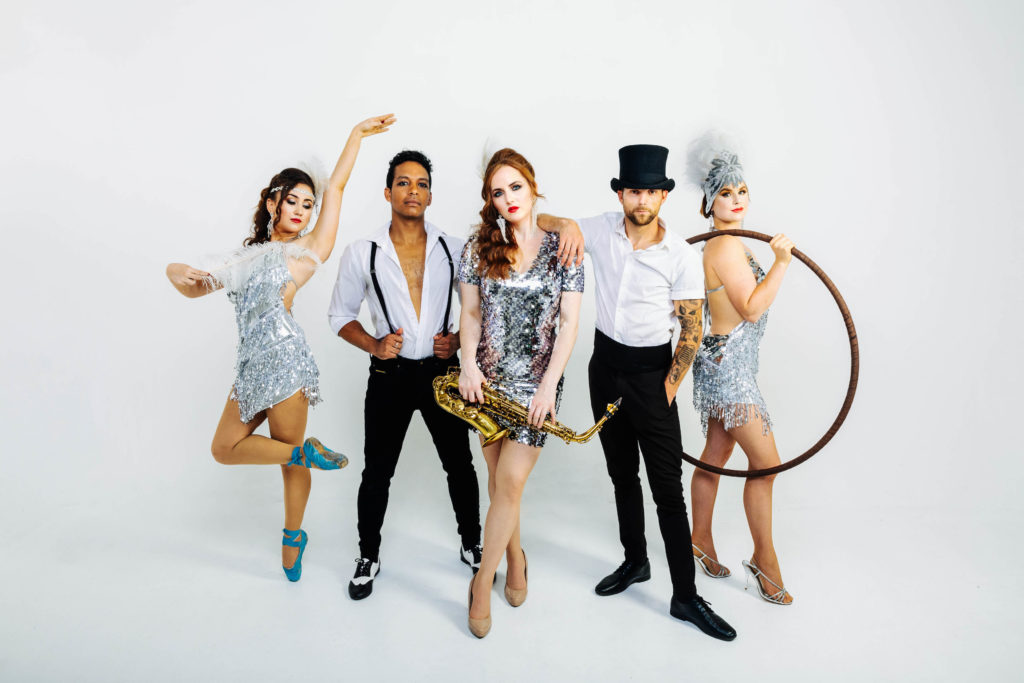 1920 – 2020's
It is 100 years since the roaring twenties, and much has changed, one thing that hasn't is the love for the music of that time. As we enter 2020, 1920's style vintage parties are back in high demand. Many seek to celebrate this timeless decade as the ever popular 20's come around once more. This year we're celebrating the 20's with our very own 1920's – 2020's Cabaret & Circus Show.
ESP have recently wowed crowds as the closing show at Underbelly Festival on London's Southbank. This spring they will be bringing the twenties roaring back into St Albans.
Join us as 100 years on, we celebrate this iconic decade. You can expect an evening of spine tingling vocals, awesome acrobatics and spectacular showmanship!
https://www.alban-arena.co.uk/events/electro-swing-project/