The Spectacular Modern Day Gatsby, Cabaret & Circus Show.
Gatsby Circus Show – Produced by the Electro Swing Project, as featured at The Underbelly Festival, London's West End. 
The 1920s meets the 2020s in an unforgettable night of Dance, Circus and Electro Swing Music.
A Modern Day Gatsby Circus Show experience, produced by the Electro Swing Project, as featured on London's West End, Underbelly Festival. This fully choreographed production show is bursting with West End talent, with credits including Strictly Come Dancing, Pricilla Queen of the Desert and The Lion King. Charge your glasses and let's get ready to party as you feast your eyes on alluring Dancers, Cyr Wheel, Aerial Performers, Acrobatics, Saxophonist and West End Singers.
The Greatest Party Since Gatsby!
Your bespoke West End Production Show
ESP Production Show's feature the best in London's West End talent, perfect for VIP parties.
Mixing the music of the 1920s with the hits of the 2020s. Music included spans everything from Diamonds Are A Girls Best Friend and Glen Miller's In The Mood, to Sweet Dreams, Hit Me Baby, Havana, Shape of You and Dance Monkey.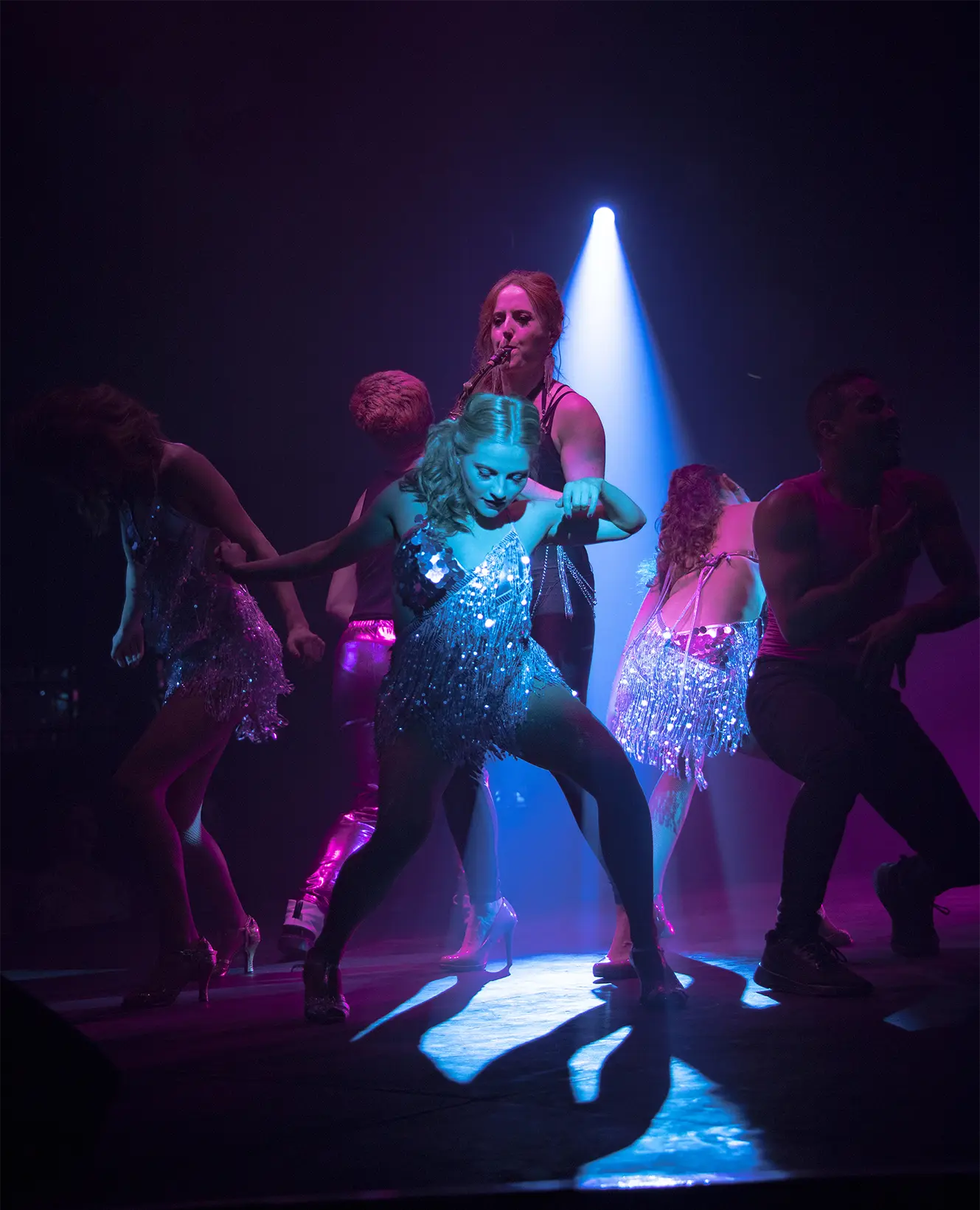 The show can be tailored to you; whether you would like a 30 minute cabaret slot or a full 60 minute immersive Gatsby Show. Expect your audience to be entertained, encouraged to join in with the party, and prepared to experience some incredible circus talent!
Additional Circus performers can include anything from Spanish Web, Trapeze, Silks, Rope, Cyr Wheel, Fire, Magicians, Jugglers, Contortionist and Pole Artists.
"Really delighted with the entertainment. They said they were particularly impressed with the band. There was a great atmosphere and the quality of the music was excellent. Thank you so much for your hard work to turn everything around at such a short notice. From all the feedback we've received the evening was a huge success and you were a big part of it!"
"I just want to say a huge thank you to the band for the incredible performance they put on for us. It was one of the best parties of our lives, all our guests were completely blown away by the the bands dynamic energy, it was fantastic when they interacted with the dancing guests as the venue was intimate enough for them to do so! Helped make one of the best parties ever possible."
Ready to Hire the Modern Day Gatsby Show?
Get in touch now to discuss how we can create the ultimate party of the 2020's!